Unfortunately, we have had to cancel this event due to low uptake.
Back to Basics with Google
"A hands-on workshop for colleagues in schools who want to find how to get the most out of Google to enhance teaching and learning."
When: Wednesday 21 September, 1.00-4.30pm
Where: Huntington Research School, Huntington Road, York, YO32 9WT
About this event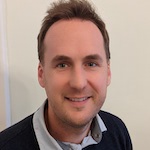 Delivered by Vital's Education Technology Consultant, Richard Skidmore, this hands-on workshop is aimed at teachers and TAs who are either completely new to their role, new to their school, or just in need of a Google Classroom refresher session.
It is perfect for colleagues who want to find how to get the most out of Google to enhance learning, but also want to make their own teaching role easier by empowering pupils 'digital skills' making them more independent learners.
Richard will encourage participants to be hands-on using chromebooks throughout the workshop, demonstrating best practice and sharing top tips for giving all children a voice.
At the end of the workshop, delegates will have the confidence and skills to utilise Google Classroom and other Google apps more effectively in your classroom.
Book your place
To book your place, please click here.
Further information
If you have any queries, please contact us:
T: 0344 873 6100 | E: info@vitalyork.com